Book LPG CYLINDER this way ... it will be as cheap as Rs. 500, find out about cashback scheme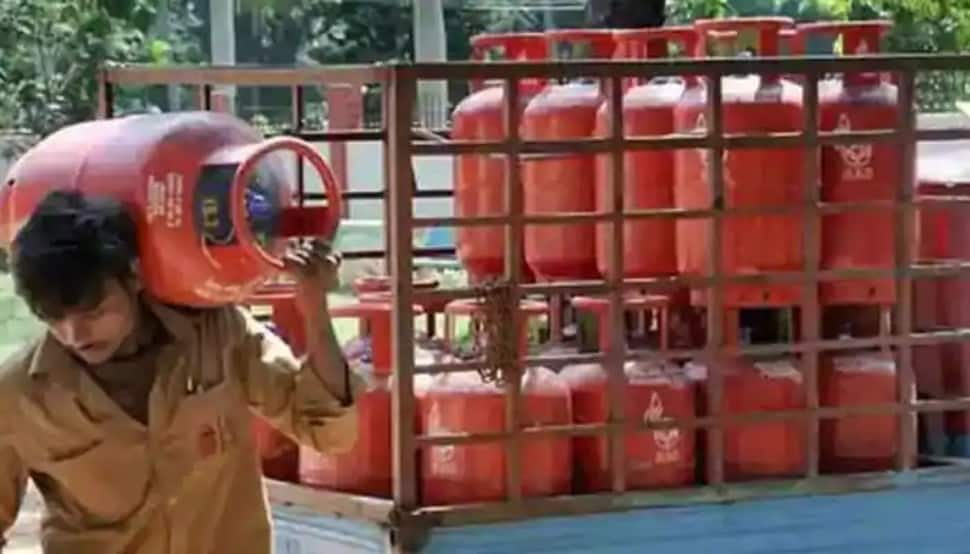 How good it would be if you could get a cashback of Rs 500 on a cooking gas cylinder booking amid rising inflation! Yes ... there is a way to get cashback up to Rs. 500 on gas booking.
New Delhi: Amid rising prices, how good it would be to get a cashback of Rs 500 on cooking gas cylinder bookings! Yes ... there is a way to get cashback up to Rs. 500 on gas booking. You can get cashback up to Rs.500 by booking your LPG cylinder till 31st December 2020 through payment app Paytm. Customers of Bharat Gas, HP Gas and Indane can avail this facility from Paytm.
Corona Vaccine: Good news on Corona Vaccine, Pfizer seeks approval for emergency use in India
If your cooking gas cylinder is exhausted and you don't want to go out, book an LPG cylinder from the online payment app Paytm and you will also get a cashback of Rs 500. This cashback amount will be available only to users who book LPG cylinders from Paytm for the first time. If you have already booked a cylinder from an ATM, you will not get the benefit of this cashback offer.
Regarding booking of cooking gas cylinder from Paytm, let us inform you that from LPG cylinders of Indian Oil Corporation (IOCL), the largest oil marketing company, from Indane to Bharat Gas of Bharat Petroleum Corporation Limited (BPCL) and Hindustan. HP gas cylinders of Petroleum Corporation Limited (HPCL) can be booked through Paytm.
Leave KBC ... You too can become a millionaire by saving only 100 rupees a day
Book cylinder from Paytm like this ...
- First open the Paytm app in mobile.
- After opening the app, if the option does not appear on the home screen, click on show more.
- Then you will see the option of Recharge and Pay Bills, go you tap on it you will see several options. From which you will also get the option of Book a Cylinder.
- After clicking on the book cylinder you have to select your gas provider. Indane Gas, Bharat Gas or HP Gas.
- After selecting the gas provider, enter the registered mobile number or LPG ID given in the gas agency.
- As you fill in the details and click on Proceed, you will come across LPG ID, Consumer Name and Agency Name. The amount for the gas cylinder will be seen at the bottom.
- Up to Rs 500 cashback on Gas Cylinder will be available this way.
A PHOTO did a great job, Anand Mahindra said- 'I stopped talking'
- If you book a gas cylinder for the first time through Paytm, you get a cashback of Rs. 500.
- You have to enter the FIRSTLPG promocode of Paytm Gas Booking Promocode in the Procode section.
- Up to Rs. 500 cashback is available on this promo code.
- Cashback will not be available if you forget to enter the promo code. It is to be noted that this promo code is available only on first gas cylinder booking through Paytm.
- The customer will be able to avail this Paytm Offer only once during the off period. You will get the benefit of this offer only when the minimum order amount is Rs.500.
- This offer is only available until 31 December 2020.