Save Rs 100 daily; You will get 34 lakh in just 15 years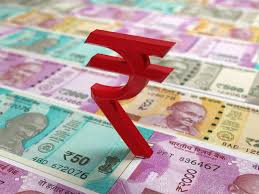 If everyone gives importance to small savings along with big savings, they will not have to suffer financial hardship in the future. For this you have to set aside a daily amount of Rs. 100 in the name of your children from your daily expenses. Doing so will save you Rs 34 lakh for your child's education in just 15 years. The sooner you start saving, the better.
For this you have to take the help of some beneficial schemes of mutual funds. Let us know more details ...
There are many investment options in the market. But if one invests in a mutual fund through a Semantic Investment Plan (SIP), one can get better returns there. There are many equity mutual funds that have returned at an annual rate of 20 per cent or more since launch or in the last 15 to 20 years. If you have the ability to take a little risk, this is a good option for you. Long-term investments can also avoid market risk.
The fund of Rs 34 lakh will be prepared in this way:
You will have to put Rs 100 in your child's name every day or Rs 3000 per month in SIP. This investment must be made for 15 consecutive years. If you get 20 per cent annual return here, your investment will be around Rs 34 lakh in 15 years. In 15 years, you will invest a total of Rs 5.40 lakh, which will increase to Rs 34 lakh. This means that you will be able to earn a total of Rs 28.60 lakh.
Experts say that with a small investment in a mutual fund every month, you can build a large fund. The risk of investing in a mutual fund is a bit low. The biggest advantage of mutual funds is that here your money is invested in different companies, for example your money is invested in different stocks and bonds. The advantage of this is that if the money invested in the company is washed away, the loss can be reversed in the profit received from elsewhere.
Better Returning Funds - Some mutual fund schemes have given investors more than 20% return in 15 to 20 years. 25.64% in Sundaram Midcap Fund, 18.80% in Aditya Birla Sun Life Equity Fund,
DSP World Gold Fund has returned 20%, Nippon India US Equity Opportunities Fund has returned about 17%. (Before making any investment, please discuss with your financial advisor.)